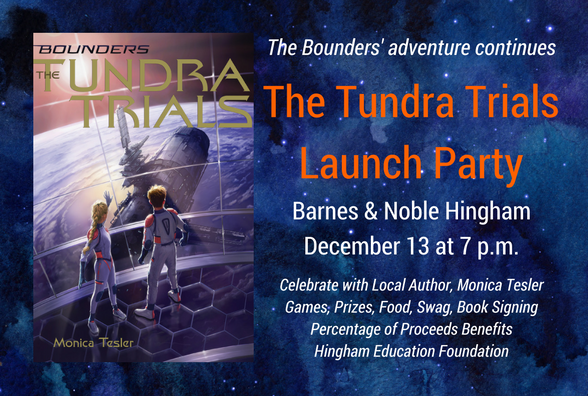 The Launch Party for the Tundra Trials is fast approaching! I hope you'll join me to celebrate the release of the second book in the Bounders series. You'll also get to see the exciting new cover for the Earth Force Rising (Bounders 1) paperback. There will be sweets, prizes, and special book swag, not to mention a reading and signing.
Make a night of it! There's lots of great shopping and restaurants at the Derby Street Shoppes in Hingham. Also, all purchases at the store will benefit the Hingham Education Foundation (just make sure to mention at the register that you're there supporting HEF)!
I hope to see you on Tuesday, December 13 at 7 p.m at the Barnes & Noble in Hingham for The Tundra Trials Launch Party!