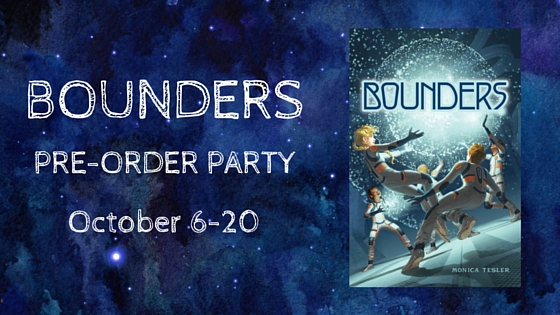 I'm throwing a birthday party, and you're invited!
I'm celebrating my October birthday with a BOUNDERS Pre-Order Party. If you pre-order BOUNDERS between October 6-20 and email me a picture of your order confirmation and a mailing address, I'll give you a present.
All party participants will receive a custom BOUNDERS bookmark and signed bookplate, domestic mail only. If you have already pre-ordered, you can participate, too!
BOUNDERS can be pre-ordered through most major online retailers. More information about where to preorder can be found here. And my contact information is here.